Let's play a game: Name the strangest thing about the fact that Kendra Wilkinson held a book signing in New York City yesterday, as evidenced by the photos below. Was it...
... the title of her memoir, "Sliding Into Home," and the never-ending source of double entendres and puns this allows for?
... the idea that Kendra herself wrote a book with more words than pictures?
... the incredible coincidence that that this reality star's sex tape just happened to be released around the same time as her biography? We mean, this is clearly nothing more than a coincidence, right?
Husband Hank Baskett was also on hand to support and kiss his wife. Peep the pics now...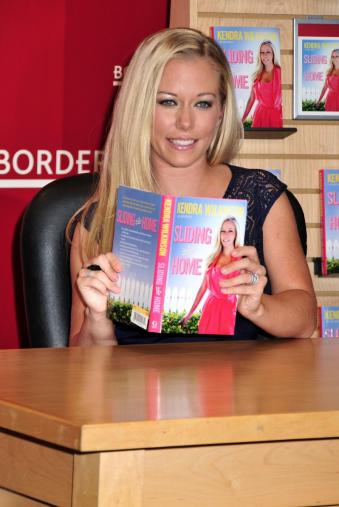 Hollywood Masti Masala