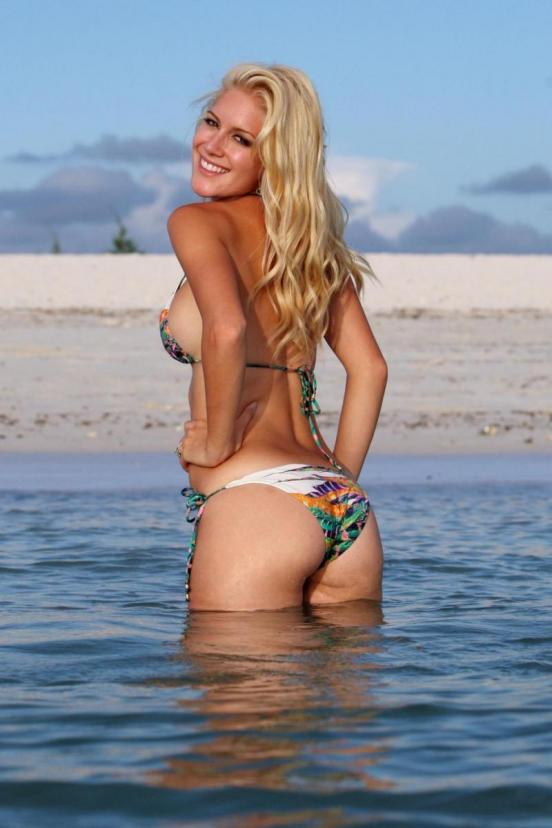 Ah, Heidi Montag.
The controversial, plastic, duck-lipped, attention-loving blonde is a co-star on MTV's hit reality series,
The Hills
, and has become a bona fide celebrity in the past couple of years.
Even we are amazed at how huge Heidi Montag has gotten - both in terms of celebrity and regarding her chest area. Seriously, the way those things grew is truly remarkable.
She's the former best pal of the show's star, Lauren Conrad, and the current girlfriend / fiancee / girlfriend fiancee and now WIFE of that slime ball and master manipulator Spencer Pratt.
A Colorado native, Heidi Montag has become a complete media whore in recent years, doing just about anything for attention - if you're reading this celebrity gossip site in the first place, you probably noticed.